The AHR Expo 2013 has come to a close and we'd like to showcase some photo highlights taken during the show! The 2013 Expo ran from January 29 thru January 31st. We showcased our tools and met a lot of great people. Thank you to everyone that stopped by!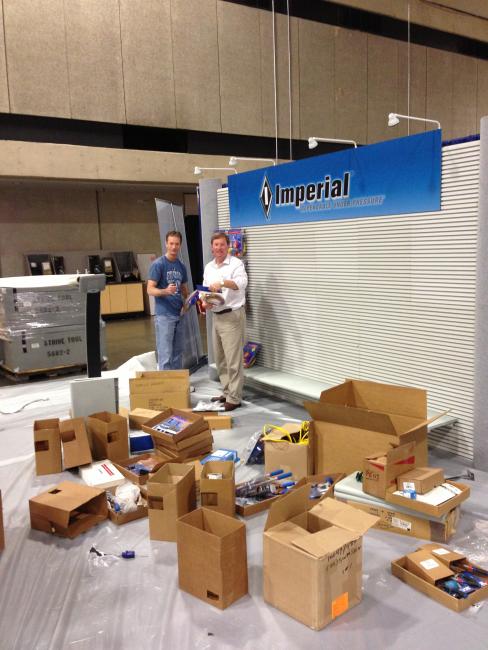 The thankless task of getting the booth prepared.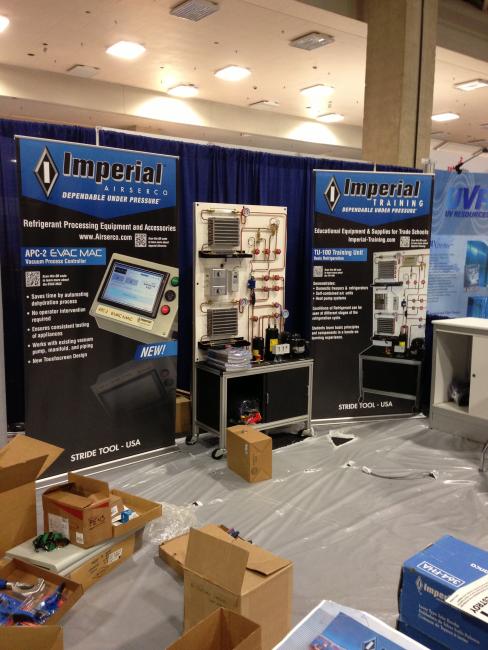 Training Unit model TU-100 front and center with roll-up banners. Vocational training here we come!
Let the games begin… el Presidente with Trent "Mad Dog" Rhoads.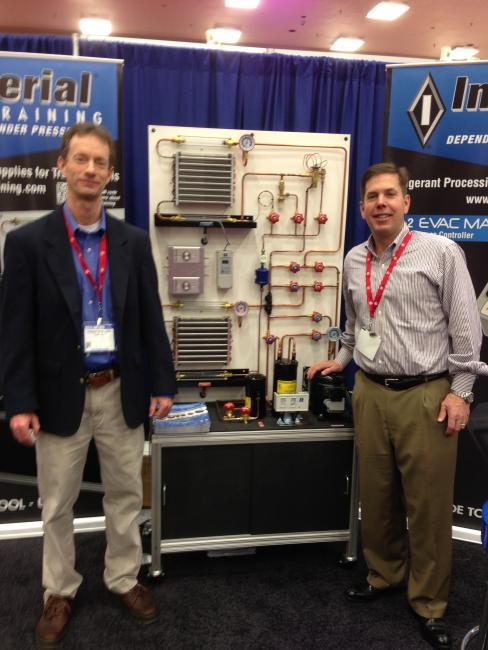 Tim Winings and Trent Rhoads Showcasing the Model TU-100 Training Unit (Cindy Crawford looks much better)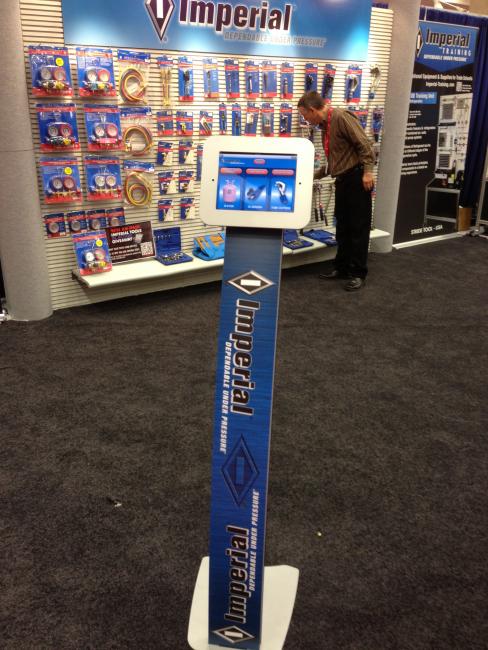 Our New iPad App Kiosk.. download today for your iPad from the Apple App Store by searching "Imperial Tools"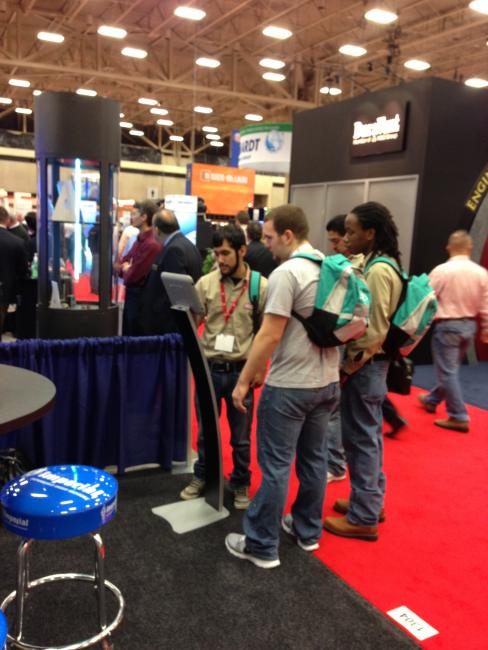 iPad kiosk being used by future technicians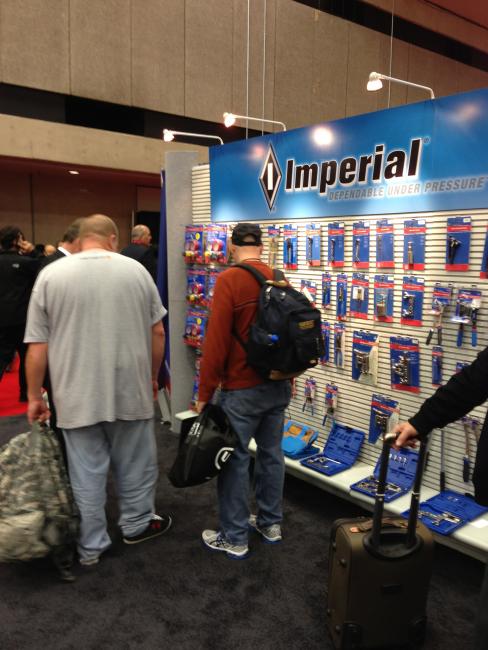 Onlookers perusing our quality Imperial tools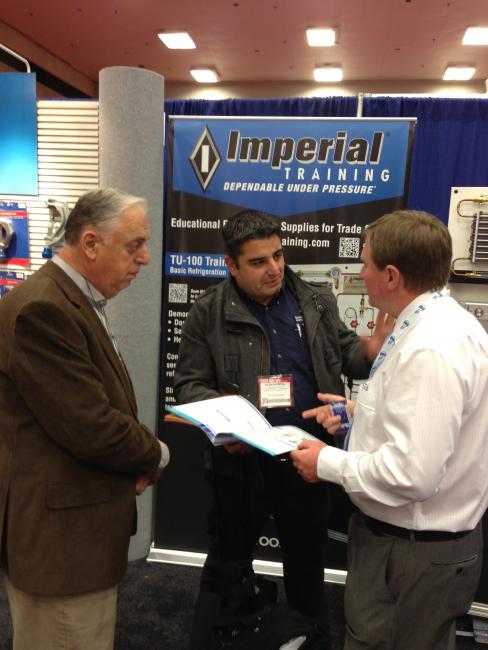 Nigel Muggridge interacting with show attendees (can anyone translate Australian to English?)
And that wraps up our AHR Expo 2013! Thanks to all who participated in the festivities. See you in the big apple!