15-POCKET PROFESSIONAL TOOL BAG
TB-52 Tool Bag

8"W x 16" L x 11" D.

Double layered ballistic nylon.

Wide opening mouth.

Padded handles and 48"shoulder strap.

Designed to hold tools.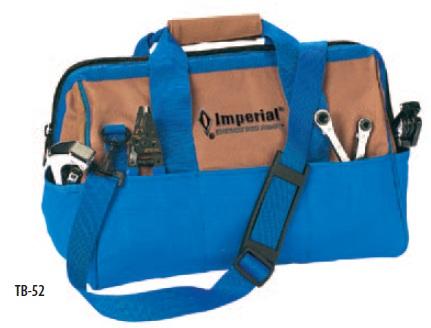 Soft Jaw Pliers
Use on AN electrical connectors, plated pipe and fittings, camera lens…anywhere
you do not want to mar or damage surfaces.