Tubing Tool Selector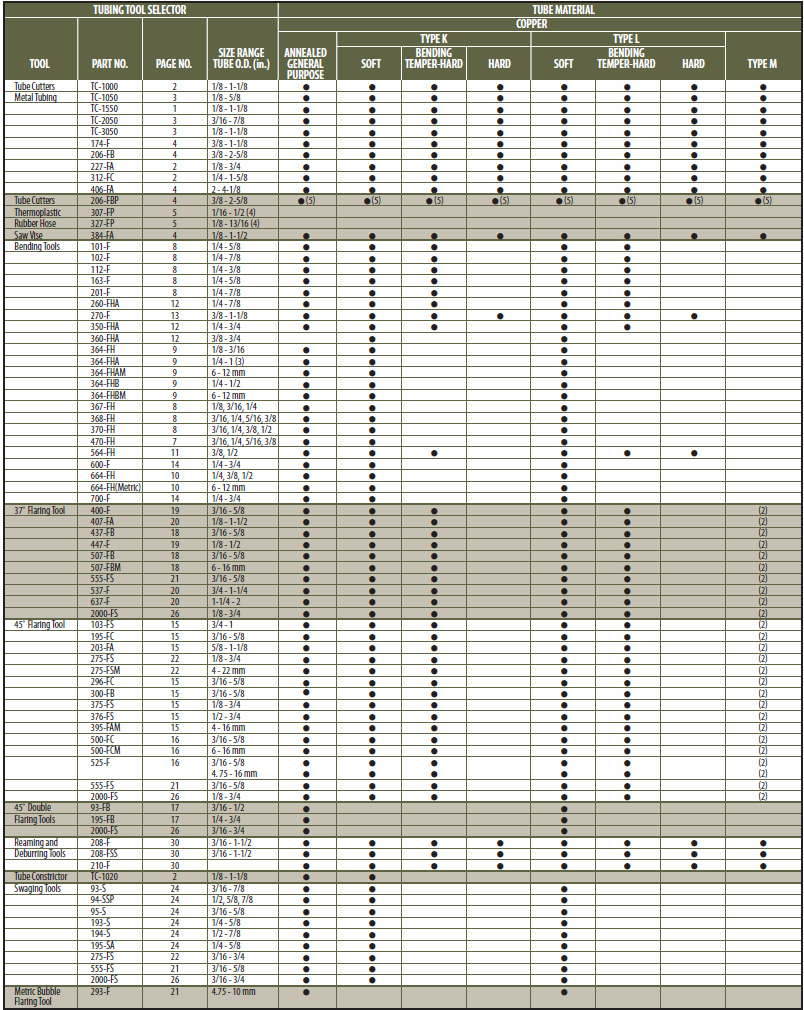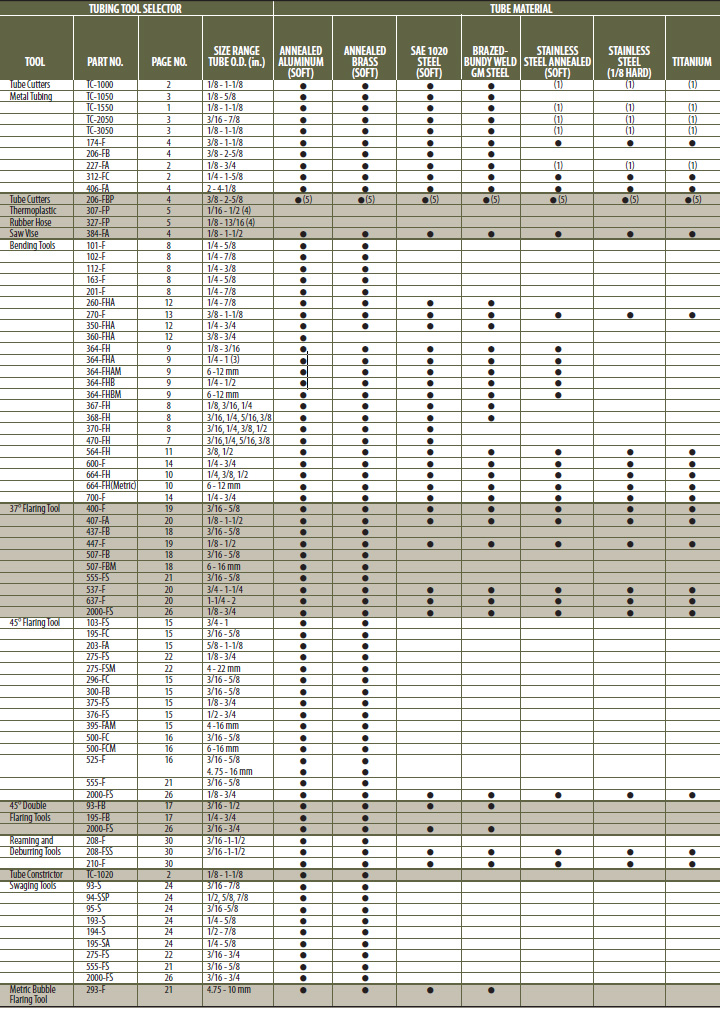 (1) Heavy duty cutting wheel No. S75046 is recommended for continuous service with steel, stainless steel, monel, titanium and hard temper copper tubing.
(2) Type M tubing should be torch annealed before flaring.
(3) No.364-FHA, 5/8" – 1" size should be used only with annealed (softened) non-ferrous tubing.
(4) Not to be used with metal reinforced hose.
(5) When cutting metallic tubing you must switch to standard wheel furnished.