Inner-Outer Reaming And Deburring Tools
Reams both inside and outside edges of tube at a 60° included angle with hardened cutting blades. Deburrs both clockwise and counterclockwise.
208-F              For 3/16" to 1-1/2" (5 mm to 38 mm) O.D. copper, aluminum and brass tubing. Three (3) hardened steel cutter blades. Tough die cast body is shaped to fit comfortably in palm. Blue finish. Wt. .63 lbs.
209-F              Four (4) blade tool with patented drill attachment. For 1/4" to 1-1/2" O.D. aerospace grade stainless steel, hard or soft copper, aluminum, brass and steel tubing. Hardened tool steel cutter blades. Injection molded high-strength glass filled nylon body with rubberized soft outer grip.      Wt. .30 lbs.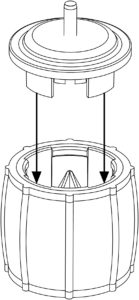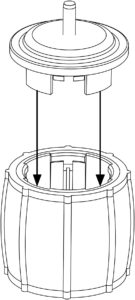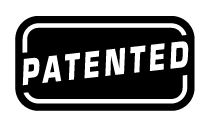 Drill attachment snaps into either end for inner or outer applications.